Matt is a Nationally Accredited and State Board Certified Acupuncturist who has been practicing in the Northwest for nearly 20 years. In addition to working as an Acupuncturist Matt also teaches and practices Ashtanga Yoga.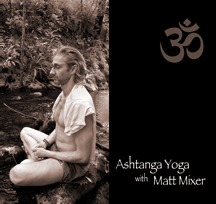 NEW VIDEO AVAILABLE!
Matt recently released an Ashtanga Yoga DVD that includes levels appropriate for beginning, intermediate and advanced yoga practitioners. Click here for more information.